Fitness Classes
My evening fitness classes take place at three venues, Marshfield Community Centre, Yatton Keynell & Biddestone Village Hall. The classes are for all abilities from 15-69 years of age, and all you need to do is dust down your gym gear, bring a water bottle and complete my physical readiness questionnaire.
The sessions vary regularly to make it a bit more interesting than the usual programmed classes that are out there. We usually work in a circuit format with the occasionally thrown in special treat like a 'tabata', 'core' or a cardio blast session.
The cost per class for the evening sessions on a pay as you go basis is £6.50, alternatively you can purchase a 'Simon Says Fitness Club Card' for £66, which gives you 12 sessions at £5.50 per class. You can use the club card at all my venues excluding bootcamp.
I also run a high intensity 'Bootcamp' workout at Withymead Playing fields, Marshfield on selected dates on a Saturday morning, all weather's. Pay as you go cost per session is £TBC or you can pay £TBC up front for a block booking of 12 sessions. Please note that if you miss one or more session's with the block booking payment you forfeit the session.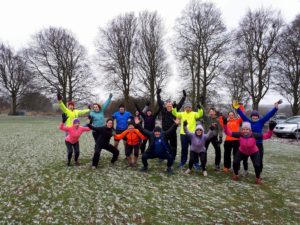 Please note I do have holidays and you will see this when there are gaps on the booking links.